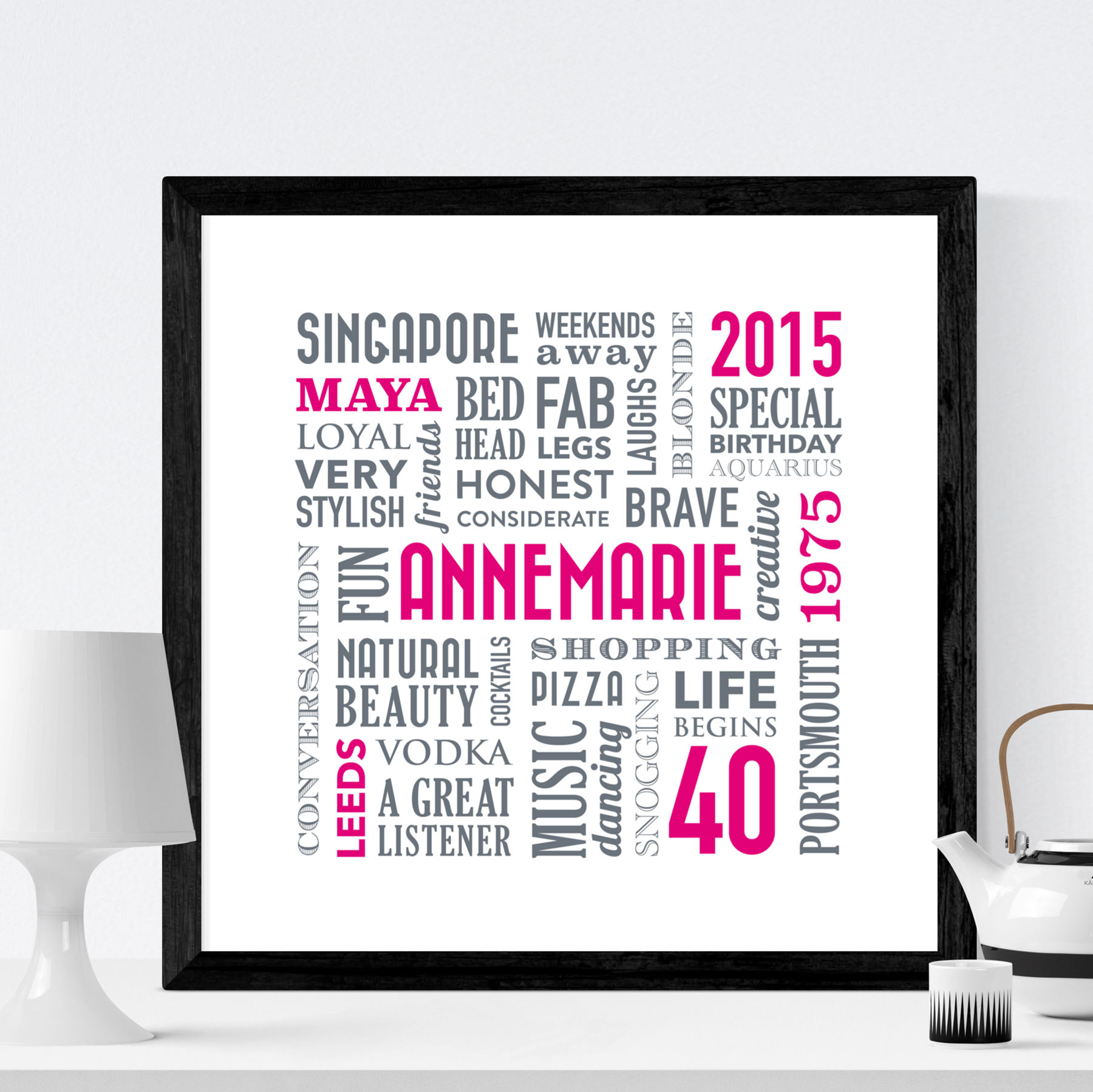 Bespoke Birthday / Memories Print
A beautiful fully bespoke artwork to celebrate an engagement, wedding, anniversary or special birthday. The artworks make wonderful gifts and are great leaving presents.
What we need from you:
Provide us with around 25 to 40 words, names and dates important to you and we will design a unique piece of art for you. Once you have placed your order, we will contact you to request this information, together with your colour preferences.
To ensure you are delighted with your personalised artwork, we will email you a 'Design Proof' for approval before we create the finished artwork. We understand it is easy to mis-spell a word, or get a date or place wrong first time, and the 'Design Proof' stage is the opportunity to correct those mistakes. We want you to be really happy with your finished product and will normally be able to make reasonable corrections. As each artwork is individually designed, if the nature of changes is significant, it may result in an increase in costs.
Dimensions:
Square:
Medium: 50cm x 50cm
Landscape:
Medium: 50cm x 40cm 
Large: 70cm x 50cm
The prints fit in standard "off-the-shelf" frames, such as the Ikea "Ribba" frames.
Framed prints are mounted and framed in a handmade 3cm wide frame. 
Made from:
The artwork is is printed on luxury 310gsm fine art paper, which is velvety smooth with a fine surface texture.