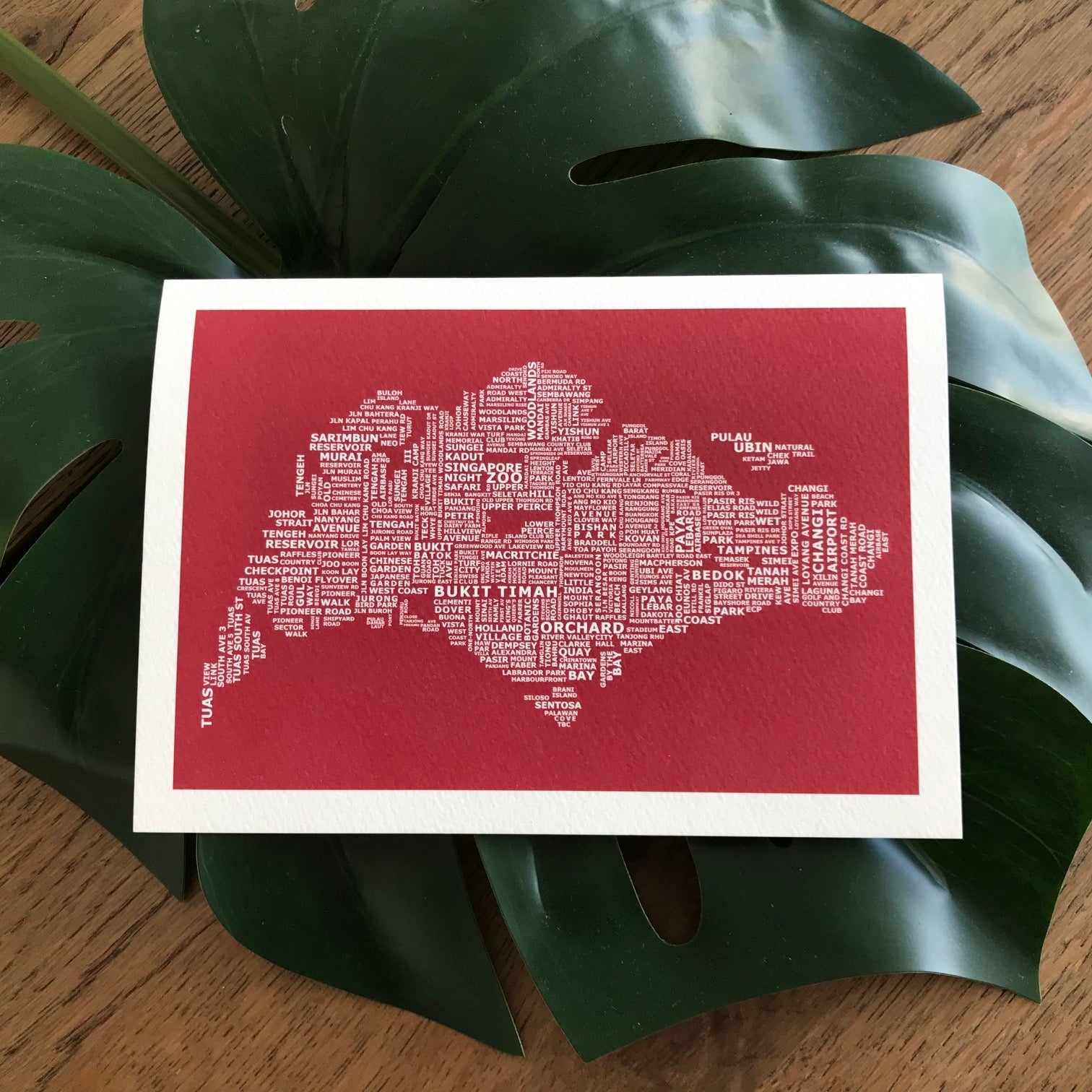 Singapore Card
This card features a typographic map of Singapore comprising many street names, MRT stations and areas outlining Singapore Island. 
The card is available in a choice of five colours : Dark Red, Teal, Charcoal Grey, Duck Egg Blue and Bright Red.
Made from:
This A5 size card is is printed on luxury 300gsm textured paper.